Dr. Randy Delcore started his solo practice in 1995. Two years later, he responded to the community's need and brought the first freestanding magnetic resonance imaging (MRI) facility to Cedar City by opening Southern Utah MRI in concert with the opening of his new clinic, Cedar Orthopaedic Surgery Specialty Clinic (COSSC).
Cedar Orthopaedic Surgery Specialty Clinic is a comprehensive all-inclusive state-of-the-art orthopaedic facility. This unique "one-stop shop" has everything on-site to assist in taking the patient from the point of initial evaluation through the diagnostic work-up, including general radiography (x-rays) as well as MRI scanning, if required. We also perform other diagnostic tests as electromyography and nerve conduction studies on a weekly basis. Soon, ultrasound imaging will be available within the clinic itself.
Once a diagnosis has been established, our patients can choose a more conservative treatment regimen with physical therapy. Keeping our patients' interests in mind, we've kept our building close to Southern Utah Physical Therapy since beginning our practice. This close proximity is convenient for our patients, especially while they are healing from injuries or surgeries. In some cases, the diagnoses may require surgical intervention. For those who prefer, surgery is easily scheduled here at Cedar Orthopaedic Surgery Center.
From our surgery center, we offer a multitude of treatments for orthopaedic conditions and injuries. Dr. Delcore is a pioneer in outpatient total joint arthroplasty after performing the area's first truly outpatient total knee replacement in 2004 and the first outpatient total hip replacement in 2005. Outpatient spine procedures were subsequently added in 2008. Our surgical services boast high-quality, state-of-the-art care, with unrivaled patient satisfaction scores that is available in a comfortable environment for a fraction of the cost of hospital-based surgery. Hip and knee replacements are a staple of our services in Cedar City, especially with our direct care and flexible payment system.
Direct Care Orthopaedics & Transparent Pricing
More recently, Dr. Delcore has added Cedar Orthopaedic Direct care to the services offered at COSSC. The Direct Care model allows patients to subscribe to a physician's services, allowing them to bypass the hoops insurance companies require. With Direct Care, injured people can choose to to avoid emergency rooms and receive immediate, integrate specialty care for orthopaedic injuries with a significant savings of time and money. Dr. Delcore and the professionals at Cedar Orthopaedic pride themselves on transparent pricing. We are a unique clinic for many reasons, including our cash payment surgical and outpatient center. We allow cash payments for major and minor procedures such as hip and knee replacements.
Need Cedar Orthopaedic Direct Care?
Have immediate need for broken bones, a joint or muscle injury, or even a deep cut? Avoid costly emergency room visits, call us anytime.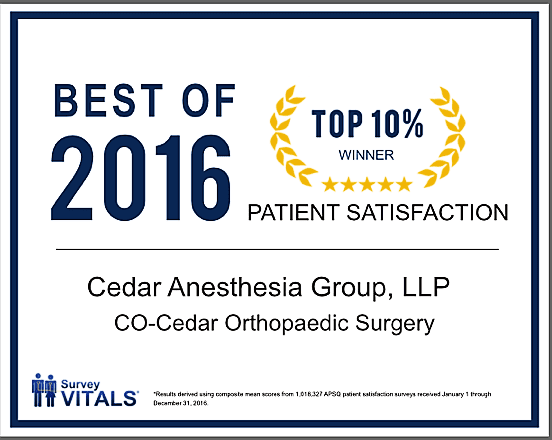 What's Up at Cedar Orthopaedics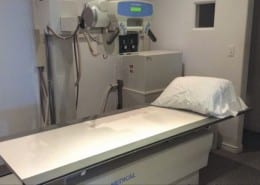 Accidents don't come with doctor appointments, and often waiting in an emergency room can be a long, time consuming and expensive process.
http://delcore.org/wp-content/uploads/2016/01/pdf2.jpg
430
712
olwm
http://delcore.org/wp-content/uploads/2015/10/Cedar-Orthopaedic-Surgery-Specialty-Center2.jpg
olwm
2016-01-19 19:04:56
2016-01-19 19:04:56
Accidents Don't Come with Doctor Appointments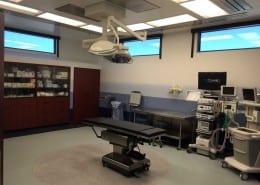 Medical tourism involves traveling outside of one's home…
http://delcore.org/wp-content/uploads/2015/05/Cedar-Orthopaedic-Surgery-Center.jpg
1500
2000
olwm
http://delcore.org/wp-content/uploads/2015/10/Cedar-Orthopaedic-Surgery-Specialty-Center2.jpg
olwm
2017-05-31 15:42:54
2017-05-31 15:45:16
Five Steps to High-Quality Surgery for Great Prices in Southern Utah
Your Surgical Vacation Destination
Cedar City Utah as a Medical Destination
Cedar City is centrally located to a myriad of places and things to do. From incredible national parks like Zion and Bryce, to national monuments and state parks like Cedar Breaks and Sand Hollow State park. There's some of the best mountain biking anywhere, and a fantastic ski resort just up the road.
Why travel to Cedar City for your medical tourism needs?
Here are a few reasons…
Shakespeare Photo Credit: by -Ted
Additional Services at Cedar Orthopaedic Surgery Specialty Clinic
Walk-in or Feel Free to Call Ahead at (435) 586-1003 or (435) DEL-CORE