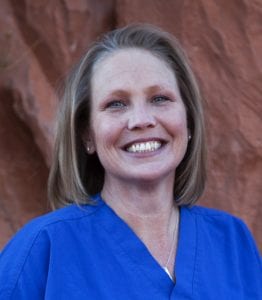 Jennifer Parry – Administrator
Cedar Orthopaedic Surgery Center
Jennifer Parry serves as the Administrator for Cedar Orthopaedic Surgery Center.  She has been a long-time loyal employee for Dr. Delcore and the surgery center for the past 17+ years.
As the opportunity came about, this past year of 2020, Jennifer seamlessly stepped in and assumed her role as administrator.
Jennifer is married with two sons and three granddaughters.  She enjoys camping with her family and training and competing in half marathons.  She has completed more than 15 races.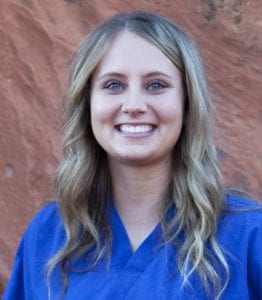 Jaysi King, RN/BSN – Director of Nursing,
Cedar Orthopaedic Surgery Center
Jaysi King assumed the role of Director of Nursing for Cedar Orthopaedic Surgery Center in February of 2020.
Jaysi graduated from Southern Utah University with a Bachelor of Science degree in Nursing in 2019.  She has also worked as a nurse on the medical/surgical floor of Cedar City Hospital.  This prepared her for the job as Director of Nursing at Cedar Orthopaedic Surgery Center.
Jaysi is married and enjoys spending time outdoors with her family.
Cedar Orthopaedic Surgery Specialty Clinic
Our guiding purpose is to deliver comprehensive services for the evaluation and treatment of orthopaedic conditions, including diagnostics as well as conservative and surgical treatment options, in the most personalized and efficient manner possible.
Our values:
Compassion
Sensitivity
Communication
Responsiveness
Availability
Service
Privacy
Integrity
Teamwork
Community caring
Patient education
Rehabilitation