Cedar Orthopaedic Surgery Center
ANTERIOR VS. POSTERIOR HIP REPLACEMENT
LEARN ABOUT OUR MEDICAL TOURISM PROGRAM
In the world of orthopaedic surgery, some surgery centers and hospitals are touting the benefits of one method of hip replacement over another.  One debate between orthopaedic surgeons is whether anterior approach to the hip joint is superior to the more traditionally practiced posterior incision.
The National Center for Biotechnology Information published an online article stating, "Total hip arthroplasty through an anterior approach has been increasing in popularity amongst surgeons and patients."
However, orthopaedic surgeon Lawrence D. Dorr, medical director of the Dorr Arthritis Institute, is saying not so fast!  Dorr states in an article that it is unfair to patients when doctors or hospitals market a particular type of surgery as "better" when there is no scientific evidence to support that assertion.  He expresses the belief that false marketing is currently in use to promote the anterior approach for total hip replacement.
Here are some of the benefits listed in these marketing efforts for the anterior approach.
Better outcomes
Quicker recovery
No muscle cuts
Dorr writes, "It is unfair marketing because there is NO scientific data to support these claims."
In another article, Richard A. Sweet, M.D., with Louisville Orthopaedic Clinic, wrote an exhaustive "pro and con" analysis of the posterior and anterior approaches to total hip replacement.
ANALYZING THE CLAIMS FOR HIP REPLACEMENT OPTIONS
Dorr describes randomized studies that have used specific indications to assess the outcomes of the  posterior and anterior approaches to the hip joint.
For example, the Mayo Clinic conducted one randomized study regarding the incision size in the anterior/posterior entry debate.  That study found no difference in outcome for any criterion studied.
Our pricing is Transparent! See for yourself!
ANALYZING THE CLAIMS FOR HIP REPLACEMENT OPTIONS
Rapid recovery
The Mayo Clinic published an article about patients undergoing total hip replacements with the posterior approach who were discharged from the hospital the same day as the surgery.  The patients in this study kept diaries providing recovery information at the three-week mark after their surgery.  Dr. Dorr challenged anyone who asserted that the anterior approach resulted in a quicker recovery to provide corresponding data rather than anecdotal opinion.
Here is that data for the three-week mark collected in this study.
The reported pain score was 1.9. Standard pain scoring is a 1-10 scale with scores of 1-3 indicating mild discomfort and scores of 7-10 indicating severe pain.
98% of patients were able to walk one mile.
41% were no longer walking with a cane.
87% had already returned to work.
64% no longer required pain medication.
84% were driving.
Gait evaluation
This test measures patients' walking ability with muscle function.  In fact, it is considered one of the most reliable tests orthopaedic physicians use to objectively evaluate postoperative function.  In addition to tests performed at the Mayo Clinic, there were similar gait tests performed at Duke University, the University of California at Berkeley and in Canada.  There were no recorded differences in results regardless of the incision size.
Postoperative dislocation prevention
Those who favor the anterior approach assert its superiority in preventing post-operative dislocation.  However, the randomized Mayo Clinic study did not support this assertion.  The Mayo Clinic data for dislocation reports its incidence at .7%, which compares to another study reporting .6%.  Dislocation is currently much less of a complication concern than in the past.  This is the result of improved technical performance in hip replacement along with the use of larger femoral heads.
WATCH OUR PATIENT TESTIMONIAL VIDEOS
DR. SWEET'S PRO/CON ANALYSIS
Here is a small sampling of Dr. Sweet's analysis of the two surgical entry methods for total hip replacements.
If you don't have insurance, don't worry. There is still a way to have the surgery you need.  Our cash prices and care are the best in the business.  On average we can perform your outpatient surgical procedure here at COSC for one-third to one-half the cost of a hospital.  We urge you to contact us and see what we can do for you.  Come in and meet our staff and take a tour of our comfortable, state-of-the-art facility.
| POSTERIOR | ANTERIOR |
| --- | --- |
| Incision size: The incision length is generally 8-10 cm long, depending upon case difficulty. | Same incision size. |
| Risk of blood transfusion: There is less risk of needing a transfusion in surgery due to excessive blood loss. | Risk of blood transfusion: There tends to be more chance of the need for a blood transfusion. |
| Nerve damage risk: The risk of nerve damage in an experienced surgeon's hands is close to zero. | The risk of nerve damage for this method is greater. This involves the risk of permanent damage to the Lateral Femoral Cutaneous nerve. This nerve is responsible for sensation in the thigh. |
| There is a low risk for femur fracture. | The risk of femur fracture is greater with this method because of the difficulty with exposure. When approaching the hip joint, there is a need to pry on the bone to gain the necessary exposure. There is even more risk in patients with osteoporosis. |
| Risk of improper implant positioning: Lower | Higher – This method requires intraoperative x-rays. Because of more difficulty in exposing the femur, the risk of improper implant positioning is another concern alongside femur fracture. Improper implant positioning can affect hip function, both short and long-term. |
| Hip dislocation risk: Very low risk. When dislocations occur, they are posterior. Patients can avoid this complication by not sitting on low seats. Since this risk is avoidable, there is less likelihood of disability. | Very low risk here too. However, when dislocations occur, they are anterior and tend to be very disabling. This can happen when a patient externally rotates the leg when standing, walking or participating in recreational activity. |
| Physical therapy needs: Minimal / none. | Same |
| Time on walker/crutches: Patients may wean off these as tolerated. Younger and more fit, motivated patients will be able to stop using the walker in a few days. | Same |
See our cash prices posted on this site for our "price transparency" then find out what your local hospital will charge for the same procedure.  Our cash prices include the total costs for the surgeon, facility (implants included for total joint replacements), anesthesia and follow up care.  You will be astounded at the difference in cost to you!  This gives you the opportunity to be your own advocate in choosing how to spend your medical dollars.  Contact our friendly staff and let us help you make the best decision for your knee replacement medical and surgical needs.
Our pricing is Transparent! See for yourself!
THE DELCORE EXPERIENCE
Randy Delcore, M.D. has been using the minimally invasive posterior approach for 25 years, combined with mulit-modal non-narcotic anesthesia. Consequently, this allows for patients to be ambulating within an hour of surgery completion (consistently), and transitioning to discharge on the same day within 2-3 hours.  Additionally, there has been an exceedingly low dislocation rate and zero percent infection rate since 1995.
INTERPRETING THE DATA
Finally, Dorr wrote that the same outcomes are possible whether a surgeon uses the posterior or anterior method.  He wrote that patients should base their choice of a surgeon on published data (if available) and his or her reputation in the community.
He listed the following as key elements in total hip replacement.  They are the primary determinants in the comfort and longevity of your hip implant.   As such, they are in the hands of your chosen surgeon.
Positioning of the implants
The biomechanical reconstruction of the hip
Delcore adds two other determinants in the comfort and longevity of hip implants.
Ensuring optimal fixation to substrate (whether uncemented and machining of a bone in-growth prosthetic, or cemented and adhering to gold-standard cementing techniques).
Fastidious attention to "stability" of the hip prior to coming off the table.
Dr. Delcore has been replacing hips for more than 30 years and personally favors the posterior approach.  While he performs this procedure at the local hospital, he has also been performing outpatient total hip replacements at Cedar Orthopaedic Surgery Center since 2005.  He treats local patients, those from out-of-town, and even medical tourists from afar. His bundled transparent pricing offers affordable care to all.
So, do you want to learn about what you can expect from your hip replacement?  Go to our home page for videos of former patients.  Then call (435) 586-5131 to chat with our surgical staff about what we can do for you.
https://www.ncbi.nlm.nih.gov/pmc/articles/PMC6275850/
Our Pricing Is Transparent
No Hidden Fees or Costs
(Implants Included)
Would you like to get an instant price quote?
of the body for which you would like to get an instant, all-inclusive price quote.
Choose Procedure or Surgery
Your total price will be: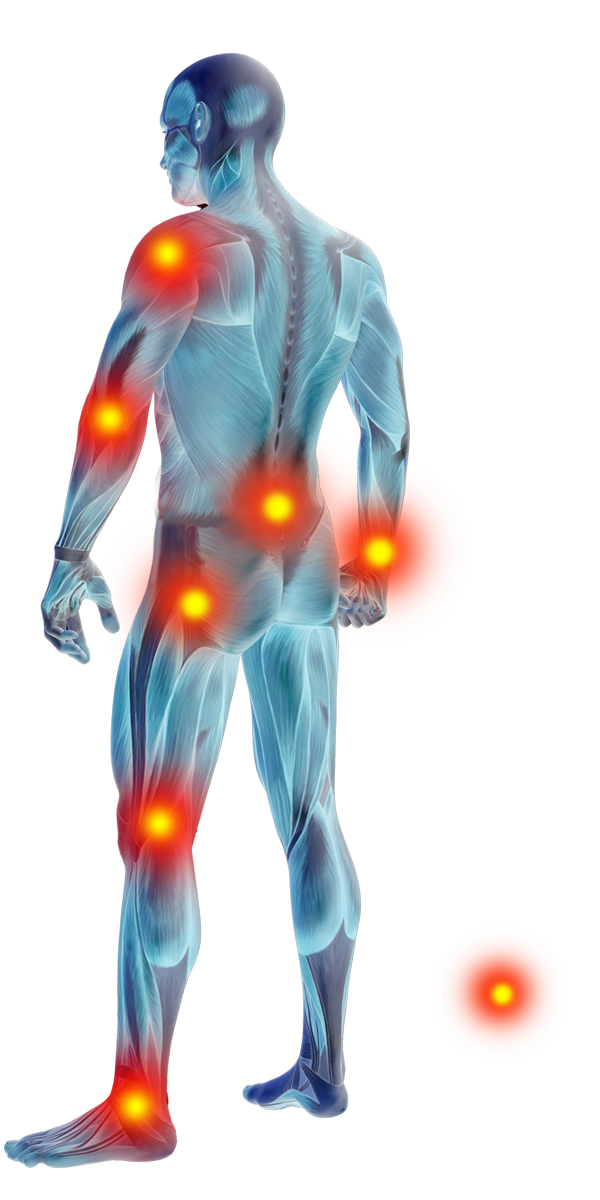 PLEASE NOTE: If you schedule surgery at our facility and will be using insurance, the prices listed on this website do not apply to you.
We want your surgery to be as easy to plan for as possible. Please read this disclaimer in its entirety so you can make the most informed decision regarding our prices and services. The cash prices on our website are only for patients who will not be filing an insurance claim or prefer to pay for their own surgical needs. The fees listed will be paid up front via cash, check or credit card and are to be paid in full prior to the surgery.
Price quoted is for payment via cash, check, or money order. For credit card charges, a 3% transaction fee will be added to cover merchant services.
The prices for the surgeries listed on our website DO cover the following:
The initial consultation with the surgeon is included, as is uncomplicated follow-up care. There is an initial $150 fee which will be applied to the total cost of the procedure if surgery is indicated and you choose to have the surgery. If the surgery is not indicated or you choose to not have the surgery, the fee will be retained by the surgeon for the consultation.
Cedar Orthopaedic Surgery Center – Same Day Surgery, Post Anesthesia Unit (if applicable) and Operating Room
Surgeon's Fees
Anesthesia Fees (If applicable)
Joint Replacements – The fee also covers the implants and Physical Therapy.
In-Surgery X-Rays/Imagery (If applicable)
The prices for the surgeries listed on our website DO NOT cover the following:
Any diagnostic studies necessary prior to surgery such as labs, MRI, X-Rays, specialist consultations to determine medical risk/management, physical therapy.
Any hardware for fractures (including, but not limited to, pins, screws, plates, rods, and external fixation devices). These types of surgeries may need a single or numerous implants, depending on the nature of the injury. Once you have had your consultation with Dr. Delcore, the price information will be provided to you regarding the necessary implants. We only charge invoice costs to our patients and do not mark up implants.
Postoperative prescription medications and/or any required assistive devices.
Expenses for travel and lodging
Expenses or fees from complications during/following the completion of surgery and discharge from Cedar Orthopaedic Surgery Center.
The procedures listed on our website are only a partial list of the surgeries we can offer. If you have a surgical need that is not listed on our website, please contact us and we will discuss the availability and pricing.
PLEASE NOTE: If you have a BMI (Body Mass Index) of 34.0 or higher, you may well qualify for up to a $3,000 surcharge.
If you have any questions regarding our services and prices, please contact us via email or phone and our dedicated staff will work with you to answer any questions you may have.