Cedar Orthopaedic Surgery Center
While experiencing the many benefits of having surgery performed at Cedar Orthopaedic Surgery Center, Southern Utah provides diverse tourist attractions appealing to a wide variety of interests and physical capabilities for patients and their families, which makes it a perfect medical tourism vacation destination.
Downtown Cedar City, also known as Festival City USA, provides the opportunity for a leisurely stroll through shops with unique merchandise and art pieces, including an old fashioned soda fountain at Bulloch's Drug Store, as well as paved trails for enjoying the scenery in the canyon located nearby.  Centrally located Main Street Park often comes alive during the summer and fall with events such as the Utah Midsummer Renaissance Faire or festivities connected with the Fourth of July and Heritage Livestock Festival.
Utah Shakespeare Festival
The Utah Shakespeare Festival in Cedar City has been delighting audiences during the summer and fall for more than 50 years with its mix of classic Shakespeare plays, popular musicals, and even some original works by local artists that have gained international acclaim, such as "Lend Me a Tenor."
Cedar City is also home to the Neil Simon Festival theatre season during July and August at Cedar City's Heritage Center Theater.  So for those who are looking for the best medical vacation destinations, and enjoy the performing arts, Cedar City may well be the perfect choice.
The Utah Summer Games, Groovefest American Music Festival, July Jamboree Car Show, and several rodeos throughout the year offer more enjoyable activities.
Brian Head
Brian Head Resort is located a little more than 30 minutes from Cedar City.  The resort offers skiing, snowboarding, tubing and snowmobiling during the winter as well as mountain biking, hiking, chairlift rides and other fun activities during the summer.
Cedar Breaks
Cedar Breaks National Monument is just minutes away from Brian Head and offers visitors several overlooks with spectacular vistas of a geologic amphitheater of red rock formations as well as a path through abundant wildflowers and visitor center for browsing.
Bryce Canyon National Park
Bryce Canyon National Park and Zion National Park are both world-renowned for hiking and sightseeing; and both are close by, within an hour or so.
Mesquite, Nevada
Mesquite, Nevada is a golfer's paradise, located a little more than an hour south of Cedar City on Interstate 15, where one may enjoy championship golf year-round.  As a fast-growing resort destination, Mesquite enjoys a small-town atmosphere with big-city amenities such as 24-hour gaming, fine dining and celebrity entertainment.
DOMESTIC MEDICAL TOURISM (DMT) TREND
In the past decade, with the exponential rise of health care costs, a phenomenon known as International Medical Tourism (IMT) has become a fast-growing industry in which patients travel to foreign countries to undergo medical procedures and treatment, usually at a far lower cost than they can find in the United States.  This evolution of IMT has led to the following concerns: 1) whether the care provided by physicians not trained in the United States actually meet U.S. standards of care, 2) who should bear the responsibility for complications that may occur after a patient returns to the United States, and 3) how that required subsequent treatment for the complication might be paid for.  Warnings are regularly given about language and cultural barriers inherent to travel abroad, as well as significant concerns for exposure to endemic rare antibiotic-resistant organisms which may lead to infections difficult to treat upon returning home.  In general, follow-up care is difficult to negotiate and remains a major flaw with IMT.  While many IMT patients admit that U.S. facilities provide superior care, "cost savings" is the primary incentive driving them overseas.
Fast forward a few years after IMT has become headline news… and a new trend has gained traction which alleviates much of the worry regarding standards of care, language and cultural barriers, post-operative follow-up responsibility and legal recourse should anything go seriously wrong.  Domestic Medical Tourism (DMT) allows patients to remain within the United States and find the same cost savings that they, otherwise, would have had to travel across entire oceans to realize.  Now patients can travel to see a physician within the continental U.S. and save thousands of dollars even with the addition of travel, lodging and sometimes even the cost of a travel companion.  Many employers are now beginning to see the value in DMT. For certain conditions, they are giving their employees the option to seek their healthcare outside of their existing traditional health insurance plan and travel for their surgical care in order to save on healthcare costs and in return receive highly specialized and efficient care.  Some very large companies in the U.S. including Walmart, Boeing and Lowe's are giving employees the option of traveling to get medical care from facilities considered to be the best in the nation, deemed as "Centers of Excellence."  Unfortunately, the problem of loss of follow-up care still exists with DMT.  Nonetheless, the growth of DMT has been fueled by several factors:
The role of the insurer or self-insured employer in directing care
The development of "Centers of Excellence", which provide lower costs and better outcomes for patients
The desire to reduce health care costs
The shift to a "value-based" reimbursement system
As the cost of medical care has risen, new ideas and forces are brought to bear in the delivery of health care.  DMT facilities and self-insured employers or third-party payers have worked together to agree upon a standard bundled payment for certain procedures (such as hip and knee replacements or simple spine surgeries) that is much less expensive than the patients' local care options.  Even accounting for the involved travel, lodging, forgiveness of copay, and patient stipend, this bundled payment arrangement with DMT still represents a significant cost savings opportunity for self-funded individuals, self-insured employers and third party insurance plans.  Again the only problem is…loss of follow-up care.
Our pricing is Transparent! See for yourself!
Improving the concept toward
Community Based Domestic Medical Tourism
Now today, Dr. Randy Delcore has taken these concepts even further with the advent of Community Based Domestic Medical Tourism (CBDMT).  The primary reason for shopping out of state is the desire to obtain an increased standard of care and decreased costs.  Now with Cedar Orthopaedic Surgery Specialty Clinic and Cedar Orthopaedic Surgery Center, you have a home base alternative to traveling outside your community and state.  As a Center of Excellence, we can work with you, your employer (large and small) and/or your insurance company to provide the highest standard of care for your bundled clinical and surgical needs.  Our clinic and surgery center provides an exceptional level of care and professionalism, with a personal and customized approach to your needs.  With on-site X-Rays, MRI and physical therapy services, you will experience the full spectrum of individualized and personalized care.  Cedar Orthopaedic Surgery Center has established an excellent track record for outpatient total joint replacement performing outpatient total knee replacements since 2004 and outpatient total hip replacements since 2005.  Outpatient spine procedures, such as lumbar microdiscectomies and lumbar decompressions, have been performed since 2008.  We are proud to enjoy unanimously high patient satisfaction scores and continue to boast a 0% infection rate.  We are able to bundle prices to include all of your surgical and aftercare needs.  We enjoy established long-standing relationships with home health agencies and aftercare facilities should you require extra assistance after your operation.  With CBDMT, the problem of follow-up care has naturally been solved.  Continuity of care is maintained with your own preferred local orthopaedic surgeon.  Really, how can one put a price on maintaining follow-up care with your own surgeon.
WATCH OUR PATIENT TESTIMONIAL VIDEOS
Upfront Pricing for Domestic Medical Tourism
Look on this site for our offered services and prices, and allow yourself to advocate for yourself and/or your employees on how to spend your medical dollar.  Hospitals are allowed to charge you for every single item at an incredible, and highly profitable, markup.  We pride ourselves in providing outstanding care without hidden costs, fees or unfair markups.  We will discuss your medical/surgical options and explore the best choice for you.  You deserve the best care and consideration for your time and money.  Our 360 degree approach to your clinical and surgical care means that your needs will be met whether you are from Cedar City, local long distance within the state of Utah, or out of state.  Let Dr. Randy Delcore and his team at Cedar Orthopaedic Surgery Specialty Clinic and Cedar Orthopaedic Surgery Center show you what personal, experienced and cost-conscious care really means. With our pricing engine, you can find true price transparency and make an informed decision regarding your medical needs.  If you travel from a distance, we are happy to lend you our local knowledge and assist with your travel plans and itinerary (which often includes an offering to dine with your surgeon upon arrival).
Our Pricing Is Transparent
No Hidden Fees or Costs
(Implants Included)
Would you like to get an instant price quote?
of the body for which you would like to get an instant, all-inclusive price quote.
Choose Procedure or Surgery
Your total price will be: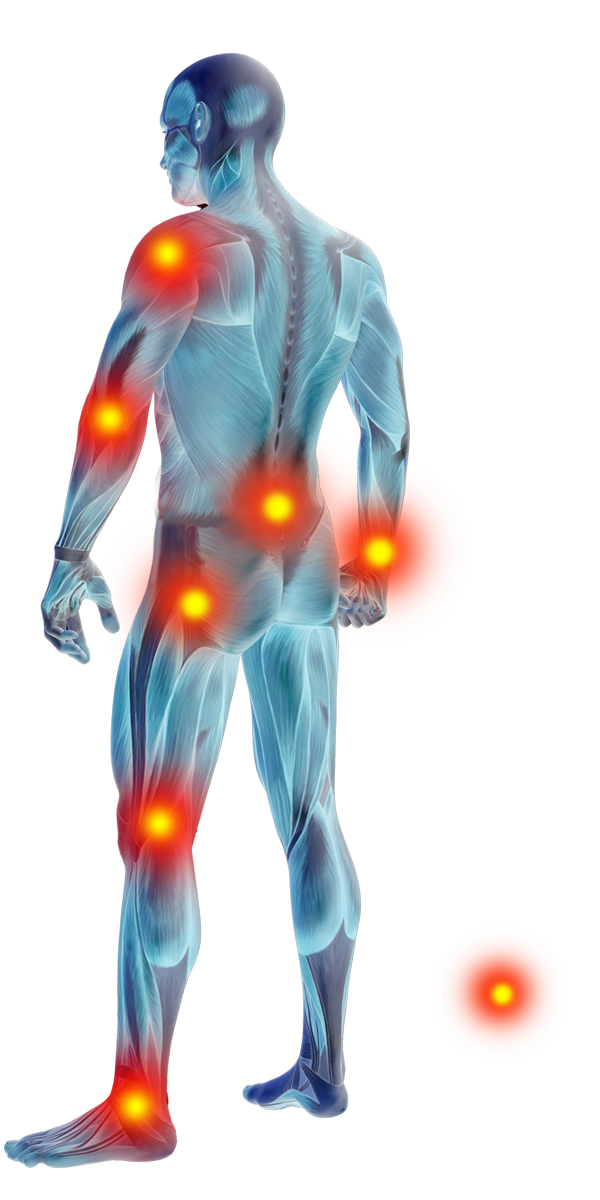 PLEASE NOTE: If you schedule surgery at our facility and will be using insurance, the prices listed on this website do not apply to you.
We want your surgery to be as easy to plan for as possible. Please read this disclaimer in its entirety so you can make the most informed decision regarding our prices and services. The cash prices on our website are only for patients who will not be filing an insurance claim or prefer to pay for their own surgical needs. The fees listed will be paid up front via cash, check or credit card and are to be paid in full prior to the surgery.
Price quoted is for payment via cash, check, or money order. For credit card charges, a 3% transaction fee will be added to cover merchant services.
The prices for the surgeries listed on our website cover the following:
The initial consultation with the surgeon is included, as is uncomplicated follow-up care. There is an initial $150 fee which will be applied to the total cost of the procedure if surgery is indicated and you choose to have the surgery. If the surgery is not indicated or you choose to not have the surgery, the fee will be retained by the surgeon for the consultation.
Cedar Orthopaedic Surgery Center – Same Day Surgery, Post Anesthesia Unit (if applicable) and Operating Room
Surgeon's Fees
Anesthesia Fees (If applicable)
Joint Replacements – The fee also covers the implants and Physical Therapy.
In-Surgery X-Rays/Imagery (If applicable)
The prices for the surgeries listed on our website DO NOT cover the following:
Any diagnostic studies necessary prior to surgery such as labs, MRI, X-Rays, specialist consultations to determine medical risk/management, physical therapy.
Any hardware for fractures (including, but not limited to, pins, screws, plates, rods, and external fixation devices). These types of surgeries may need a single or numerous implants, depending on the nature of the injury. Once you have had your consultation with Dr. Delcore, the price information will be provided to you regarding the necessary implants. We only charge invoice costs to our patients and do not mark up implants.
Postoperative prescription medications and/or any required assistive devices.
Expenses for travel and lodging
Expenses or fees from complications during/following the completion of surgery and discharge from Cedar Orthopaedic Surgery Center.
The procedures listed on our website are only a partial list of the surgeries we can offer. If you have a surgical need that is not listed on our website, please contact us and we will discuss the availability and pricing.
PLEASE NOTE: If you have a BMI (Body Mass Index) of 36.5 or higher, you may well qualify for a $3,000 surcharge.
If you have any questions regarding our services and prices, please contact us via email or phone and our dedicated staff will work with you to answer any questions you may have.