Rotator cuff tears are a common injury among adults.  In fact, the American Academy of Orthopaedic Surgeons reports that nearly two million people experience pain each year as a result of a problem with the rotator cuff (part of the shoulder).  If you are suffering shoulder pain from a recent fall or having ongoing shoulder pain, it may be time to be evaluated for a possible rotator cuff tear.  If torn completely, they do not heal themselves.  You may be needing to shop for your least expensive rotator cuff repair.
Rotator Cuff Anatomy
The shoulder consists of three bones:
Upper arm bone (humerus)
Shoulder blade (scapula)
Collarbone (clavicle)
The shoulder is a ball-and-socket joint.  The ball (or head) of the upper arm bone fits into a shallow socket in the shoulder blade.  The rotator cuff keeps the head of the upper arm bone in the shoulder blade socket.  This is comprised of a group of four muscles coming together as tendons and forming a covering for the head of the humerus.  Additionally, the rotator cuff keeps the upper arm attached to the shoulder blade and helps with lifting and rotating the arm.
Rotator Cuff Tears
When any of the rotator cuff tendons are torn, the torn tendon is no longer fully attached to the head of the upper arm bone.
There are two basic types of rotator cuff tears:
• Partial tear
This kind of tear is also known as an incomplete tear.  In this case, the tendon is damaged but not completely separated.
• Full-thickness tear
Clinicians also refer to this kind of tear as a complete tear.  With this kind of tear, all of the tendon is separated from the bone, basically leaving a hole in the tendon.
Causes Of Rotator Cuff Tears
The two main causes of rotator cuff tears are:
• Injury (acute tear)
Common injuries causing a tear in the rotator cuff include falling on an outstretched arm or lifting an object that is too heavy with a jerking motion.  Other injuries to the shoulder, such as a dislocated shoulder or broken collarbone, can result in a rotator cuff tear as well.
• Degeneration
Many tears are the result of wear on the tendon, which is often the result of aging.  These tears tend to be more frequent in the dominant arm.
Causes for degenerative rotator cuff tears include the following:
Repetitive stress – Performing the same shoulder motions repeatedly can stress the rotator cuff muscles and tendons.
The following activities that include overhead arm movements can cause this repetitive stress.
Tennis
Baseball
Weightlifting
Rowing
Carpenter and painting work
Bone Spurs – Bone spurs (also known as bone overgrowth) can grow on the bottom of the acromion bone in the aging process.  In such a situation, bone spurs can rub on the rotator cuff tendon.  This is called shoulder impingement, which can weaken the tendon and increase the likelihood of a tear.
Blood supply deficiency – The aging process may result in a blood supply decrease in the rotator cuff tendon.  This can harm the body's ability to naturally repair any tendon damage, possibly resulting in a tear.
What are the symptoms of a rotator cuff tear?
Pain while resting or trying to sleep at night, especially when you lie on your affected shoulder
Pain whenever you lift and lower your arm, or attempt other specific arm movements
A grating, crinkly or cracking sensation or sound in your shoulder when you move your arm into certain positions
Weakness with rotating or lifting your arm
The Medical Evaluation and Diagnosis
The physician's examination includes reviewing your medical history and listening to you describe your symptoms.
Other components of your doctor's evaluation should include the following:
Examining your shoulder by checking for any tenderness and looking for any deformities
Testing your arm strength and moving your arm in different directions
Examination of your neck to make sure that the pain in your shoulder is not the result of a pinched nerve and to rule out the possibility of arthritis
Imaging
X-rays – These are routinely done as part of the diagnosis process.  According to the Mayo Clinic, an x-ray will not show a rotator cuff tear, but it can reveal bone spurs or other causes for your shoulder pain, such as arthritis.
Medical resonance imaging (MRI) – This test uses radio waves and a strong magnet that displays a detailed picture of all the shoulder structures, including the soft tissue such as rotator cuff tendons.
Treatment Options
Non-surgical treatment
Doctors often begin with recommending non-surgical management for rotator cuff tears, even if the tears are acute.
Management strategies
Rest and activity modification – Limit activities that may aggravate your shoulder pain, especially overhead arm movement.
Non-steroidal anti-inflammatory medications (NSAIDS) such as ibuprofen or naproxen can lessen pain and swelling.
Steroid injection – If rest, activity modification and pain medication are not satisfactorily alleviating pain, an injection of a cortisone formulation and local anesthetic may help.  Although cortisone is a generally effective anti-inflammatory medication, it does not necessarily work for everyone.
Physical therapy – Certain exercises can strengthen your shoulder and restore some movement.  These exercises will include stretches with the goal of improving range of motion and flexibility.  Additionally, strengthening the muscles that support the shoulder can not only relieve pain but prevent further injury.
Surgical repair for rotator cuff tears
Rotator cuff repair generally involves re-attaching the tendon to the head of the upper arm bone.  If you have been advised to undergo surgery for your rotator cuff tear, it's a good idea to look for your least expensive rotator cuff repair. It may not be at your local hospital.
Reasons for moving ahead with surgery include:
Unrelenting pain causing difficulty with sleep at night
Persistent weakness and decreased shoulder function
The tear resulted from a recent acute injury.
The presence of a large tear (more than 3 cm) and good quality in the surrounding tissue.
*There may be problems in addition to the tear.  Those include osteoarthritis, bicep tendon tears, other soft tissue tears and bone spurs. These problems can be remedied during the same surgery.
There are three surgical methods for repairing a torn rotator cuff.
Those are:
All-arthroscopic repair
Open
Mini-open
Dr. Randy Delcore, medical director at Cedar Orthopaedic Surgery Center, favors the mini-open method in his practice providing the least expensive rotator cuff repairs.  The mini-open repair utilizes the latest instruments and technology to repair the tear through a 3-5 centimeter incision.  The mini-open procedure allows one to evaluate and repair damage to other structures within the shoulder joint.  For example, bone spurs are easily removable with the help of arthroscopy.  Using arthroscopy for this eliminates the necessity to detach the deltoid muscle.
When other damage to the joint is repaired, the surgeon can then repair the rotator cuff through the small incision.  The surgeon is then able to see the shoulder structures directly without using the video monitor during this part of the surgery.
Surgical Recovery
The surgical team at COSC is dedicated to help you recover from surgery with minimum discomfort as you experience typical post-surgical pain.
The standard medical methods of alleviating post-operative pain include the following:
NSAIDs
Local anesthetics
Opioids – COSC boasts the use of opiate-free anesthesia since 2016, allowing fewer side effects and easier recovery without nausea. Postoperatively, these medications certainly relieve post-surgical pain, but they are known to be addictive.  So use these cautiously.  Use them only as directed, and stop using them as soon as the pain decreases.
The Rehabilitation Period
Immobilization – Therapy progresses in stages after the surgery, and this is the first necessary stage of your healing period because your tendon needs protection as it heals.  After surgery you'll be placed in an A.R.C. brace.  With assistance you may remove this brace for showering and for elbow range of motion.  You'll wear this for two weeks.  Between week 2 and week 4 the brace is removed and replaced with a sling.  During this period you'll be instructed on pendulum and wall-walking exercises to be performed at home twice daily.  At four weeks post-op , formal physical therapy will begin.
Passive exercise – When you are cleared to move your arm and shoulder, a therapist will assist you with passive exercises.  These will improve your shoulder's range of motion.  Passive exercise involves a therapist supporting your arm while moving it into different positions. This phase generally begins four weeks after surgery as you're discontinuing use of your sling.
Active exercise – After you demonstrated a tolerance for passive exercises for a while, you will move on to active exercise.  You will not need your therapist's assistance for these exercises. As you start using your shoulder muscles on your own, you will find your strength and arm control improving.  You can expect to begin a strengthening regimen approximately 8-12 weeks after surgery.
Finding your least expensive rotator cuff repair
Dr. Randy Delcore has accumulated nearly 30 years of experience diagnosing and repairing rotator cuff tears.  He accepts most insurance plans, and if you are either uninsured or have a very high deductible, you will find that his bundled cash price for a rotator cuff repair is very affordable at $5,900. This includes the surgeon's fee, anesthesiologist's fee and facility fee.
So, if you have found prices for rotator cuff repairs to be prohibitively expensive and you're looking for high-quality surgical care for the least expensive rotator cuff repair, call Cedar Orthopaedic Surgery Specialty Clinic at (435) 586-1003 for an initial consultation and work-up.
Our Pricing Is Transparent
No Hidden Fees or Costs
Would you like to get an instant price quote?
of the body for which you would like to get an instant, all-inclusive price quote.
Choose Procedure or Surgery
Your total price will be: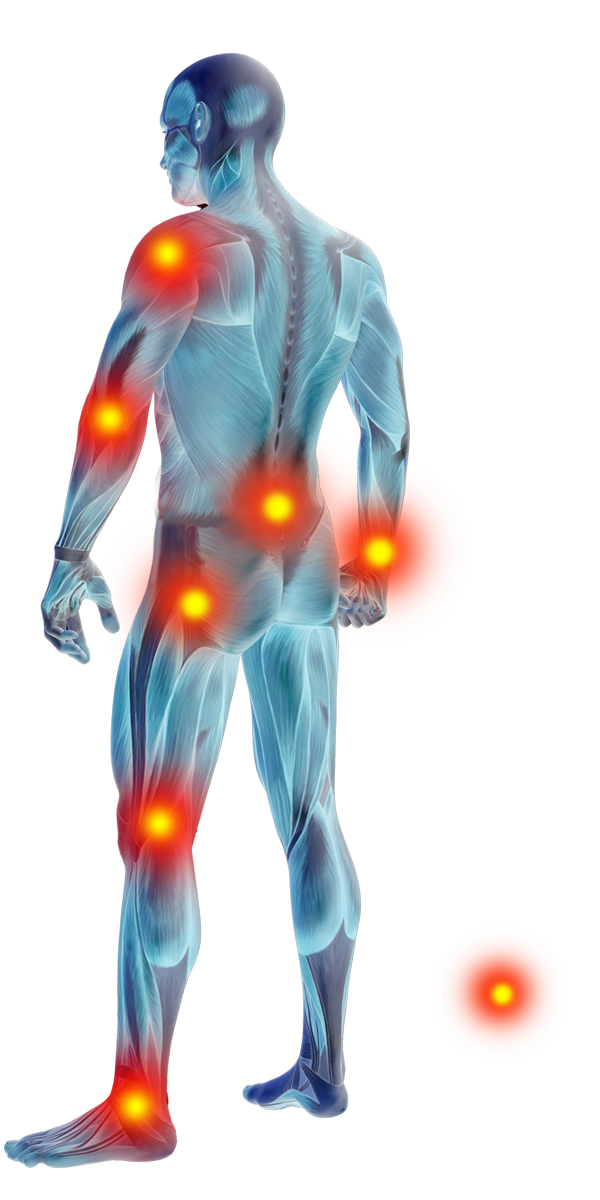 PLEASE NOTE: If you schedule surgery at our facility and will be using insurance, the prices listed on this website do not apply to you.
We want your surgery to be as easy to plan for as possible. Please read this disclaimer in its entirety so you can make the most informed decision regarding our prices and services. The cash prices on our website are only for patients who will not be filing an insurance claim or prefer to pay for their own surgical needs. The fees listed will be paid up front via cash, check or credit card and are to be paid in full prior to the surgery.
Price quoted is for payment via cash, check, or money order. For credit card charges, a 3% transaction fee will be added to cover merchant services.
The prices for the surgeries listed on our website cover the following:
The initial consultation with the surgeon is included, as is uncomplicated follow-up care. There is an initial $150 fee which will be applied to the total cost of the procedure if surgery is indicated and you choose to have the surgery. If the surgery is not indicated or you choose to not have the surgery, the fee will be retained by the surgeon for the consultation.
Cedar Orthopaedic Surgery Center – Same Day Surgery, Post Anesthesia Unit (if applicable) and Operating Room
Surgeon's Fees
Anesthesia Fees (If applicable)
Joint Replacements – The fee also covers the implants and Physical Therapy.
In-Surgery X-Rays/Imagery (If applicable)
The prices for the surgeries listed on our website DO NOT cover the following:
Any diagnostic studies necessary prior to surgery such as labs, MRI, X-Rays, specialist consultations to determine medical risk/management, physical therapy.
Any hardware for fractures (including, but not limited to, pins, screws, plates, rods, and external fixation devices). These types of surgeries may need a single or numerous implants, depending on the nature of the injury. Once you have had your consultation with Dr. Delcore, the price information will be provided to you regarding the necessary implants. We only charge invoice costs to our patients and do not mark up implants.
Postoperative prescription medications and/or any required assistive devices.
Expenses for travel and lodging
Expenses or fees from complications during/following the completion of surgery and discharge from Cedar Orthopaedic Surgery Center.
The procedures listed on our website are only a partial list of the surgeries we can offer. If you have a surgical need that is not listed on our website, please contact us and we will discuss the availability and pricing.
PLEASE NOTE: If you have a BMI (Body Mass Index) of 36.5 or higher, you may well qualify for a $3,000 surcharge.
If you have any questions regarding our services and prices, please contact us via email or phone and our dedicated staff will work with you to answer any questions you may have.